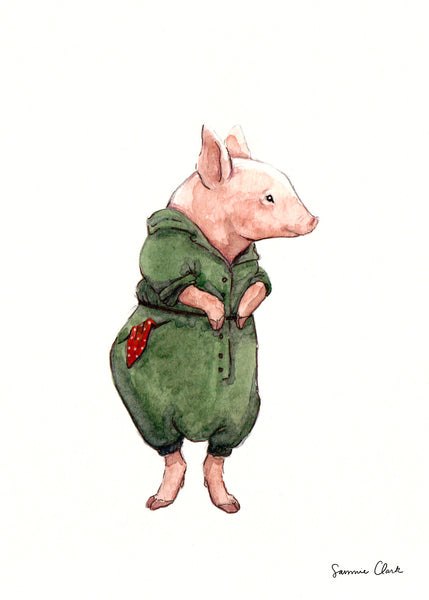 Rosie the Pig ~ Limited Edition Recycled Paper Print
This artwork was created for members of my Patreonand the small number of remaining prints are now available to you!
Limited Edition print, only 50 total have been made. Size 5x7"
These prints are available to members of my Patreon for only $10. If you are interested in joining me on Patreon,
click here
! My patrons help to fund my art and special projects like my graphic novel. Patrons also enjoy 10% off my shop. When you join, you will receive an email with 50% off coupon for limited edition prints and a 10% off coupon to use in the rest of my shop!
This illustration has been printed on recycled paper. You may find a few tiny flecks of natural fiber in the paper of your print. This is just the nature of the paper. I've selected recycled paper to lessen my shop's impact on the environment. Your print will also be shipped in recycled/recyclable and biodegradable packing materials. :)