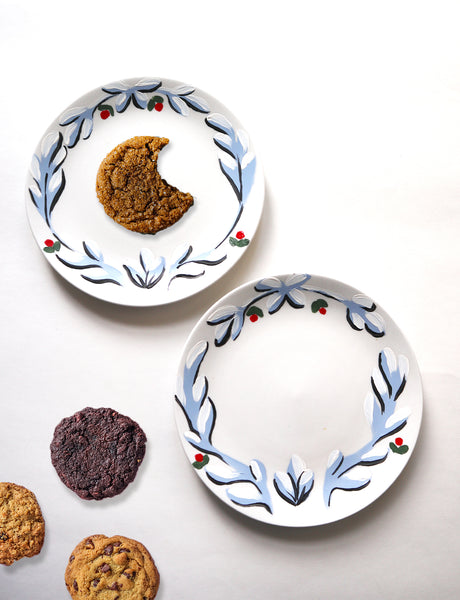 Cookie Plates ~ Hand-painted set of 2
This set of 2 festive plates was hand-painted by me and is one of a kind.
The paints used are meant for painting on ceramics, and have been cured to be top-rack dishwasher safe. While the paints are non-toxic, it is recommended that you avoid food directly touching the paint. 
As I am always striving to lessen my shop's impact not he environment, I hope you will enjoy the new life that I have given these plates with my artwork. Being that the original white plates are thrifted, you may see some very minor scratches on the surface, but no chips whatsoever. Underside of plates still displays the original manufacturer. *one plate has a baked-on yellow speck near the center.
Ships in a box packed carefully with plenty of padding.