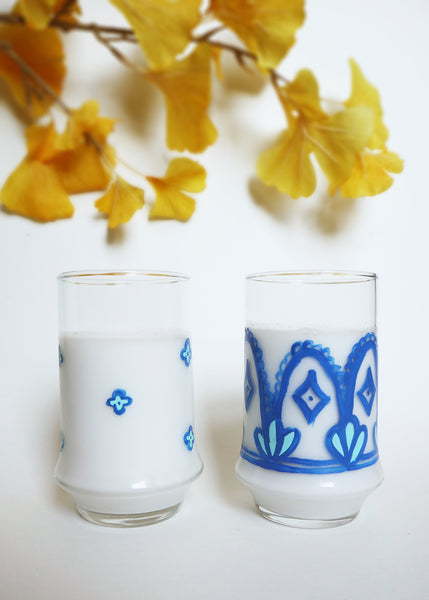 Hand-painted pattern~ Drinking Glasses
Regular price
$50.00
Sale price
$10.00
---
  Hand-painted on thrifted glasses. 
I have used a paint meant specifically for painting on glass, which has been cured and is dishwasher safe (top rack). Though the paint is non-toxic, it is recommended that it not come into direct contact with food. I have been careful to keep the top edge of the glass free of paint. Paint is on outside of glass only. Not recommended for microwave.
As I am always striving to lessen my shop's impact on the environment, I hope you will enjoy these thrifted glasses, that were given new life with my artwork!
Thank you for supporting small businesses like mine that are struggling right now in this tough economy and competition with big box stores.