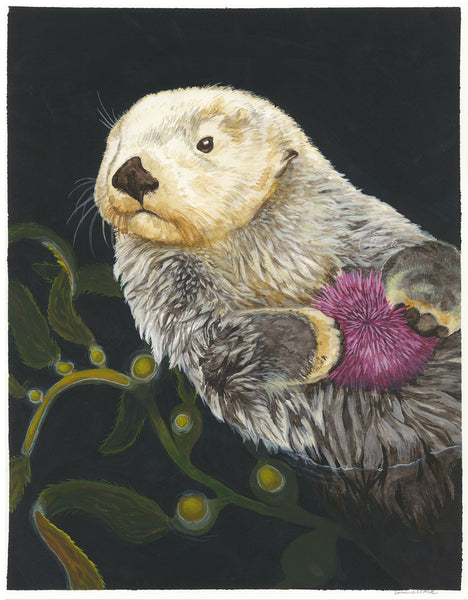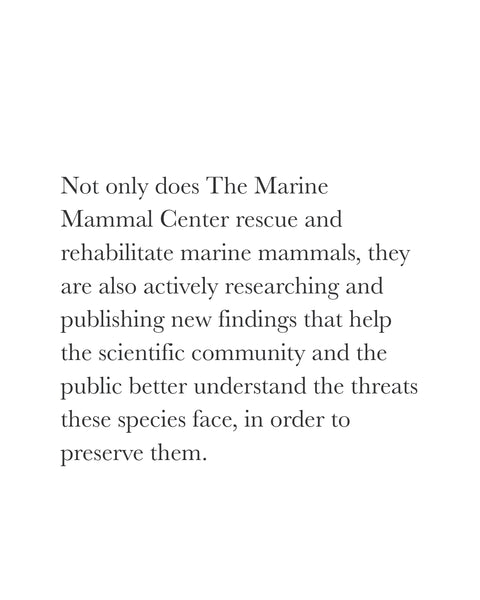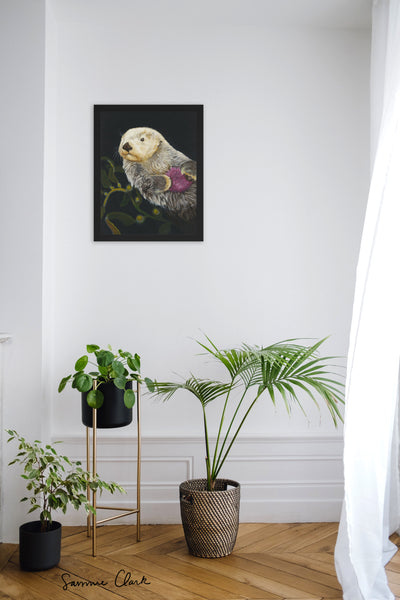 Sea Otter Painting For Charity~ 11x14" mixed media on watercolor paper
Regular price
$549.00
Sale price
$449.00
---
"Sea Otter with Urchin & Kelp"
20% of this sale will be donated to The Marine Mammal Center in California. Not only do they rescue and rehabilitate marine mammals, they are also actively researching and publishing new findings that help the scientific community and the public better understand the threats these species face, in order to preserve them.
Painting details:
This is a one of a kind original painting and it is my most detailed and large-scale  animal paintings I have done. The watercolor paper dimensions measure 11x14". The otter is almost life size. materials used include watercolor, matte acrylic and gouache paints on cotton watercolor paper.
11x14" measurement includes an approximately 1/4" inch white boarder.
Color may vary slightly on your monitor vs reality. Background is deep navy, almost black and is represented here to the best of my ability.
Painting Inspiration:
This painting highlights three species that are vital to the kelp forest habitat found off of the pacific coast of North America:
 Macrocystis pyrifera the giant kelp acts as both habitat and food for the animals in the kelp forest. Sea otters secure their floating babies in it and Strongylocentrotus purpuratus (Pacific purple urchins) feed on the kelp. Sea otters (Enhydra lutris) eat the urchins; keeping everything in balance. When sea otters were hunted nearly to extinction for their fur in the 18th and 19th centuries, the kelp forests began to diminish greatly, because without the sea otters, the urchins became too numerous. This painting serves as not only a celebration of this beautiful ecosystem and its members, but also a reminder of humanity's often heavy hand on the wild world.
Shipping Details:
This price includes tracked and insured shipping for US residents. If you live outside the US, you will have to select PRIORITY MAIL INT. at checkout if you would like insurance against loss or damage. Once the painting has been shipped, it is out of my hands and I will be unable to refund you for any losses suffered at the hands of the postal service. 
Your painting will be shipped with multiple rigid backing boards, and wrapped in glassine paper, inside of a rigid mailer. All shipping materials are curbside recyclable, and mostly made of recycled materials.